Sunday FIRE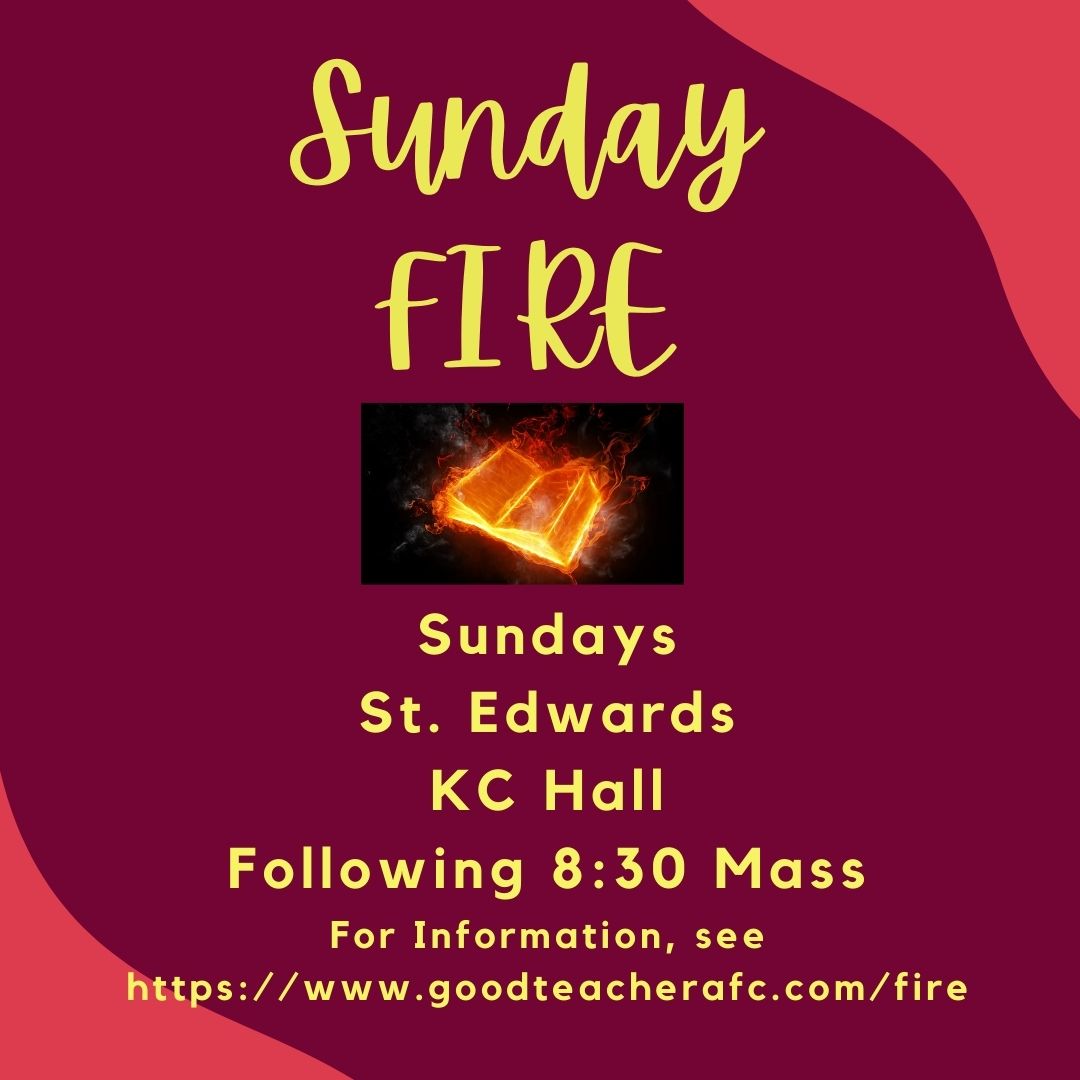 ---
Starting October 3, we will be offering opportunities for faith formation following the Sunday 8:30 am Mass at St. Edward's. Once a month, currently on the first Sunday of each month, we will have a catechesis of the Good Shepherd session for adults, and the other Sundays, 4 year olds through 3rd grade will have Catechesis of the Good Shepherd, and the adults will have an opportunity to grow through videos and discussions on aspects of the faith. We are seeking volunteers to provide Infant care (up to 3 years old), youth supervision (4th grade and older), or food like rolls, doughnuts, egg bakes or coffee cakes. Please signup by clicking here and invite others to sign up.
Please, too, come to the sessions, have faith-filled conversations, and keep Sundays holy by growing in your faith.
Please see the NEW webpage form more information by clicking here or looking for Sunday FIRE in the Religious Education Menu.
We hope to create news articles with the links to the videos or Zoom streams, along with other information. Watch our webpage or FaceBook page for these.