Sunday FIRE (January 23) - The Search - Why a God?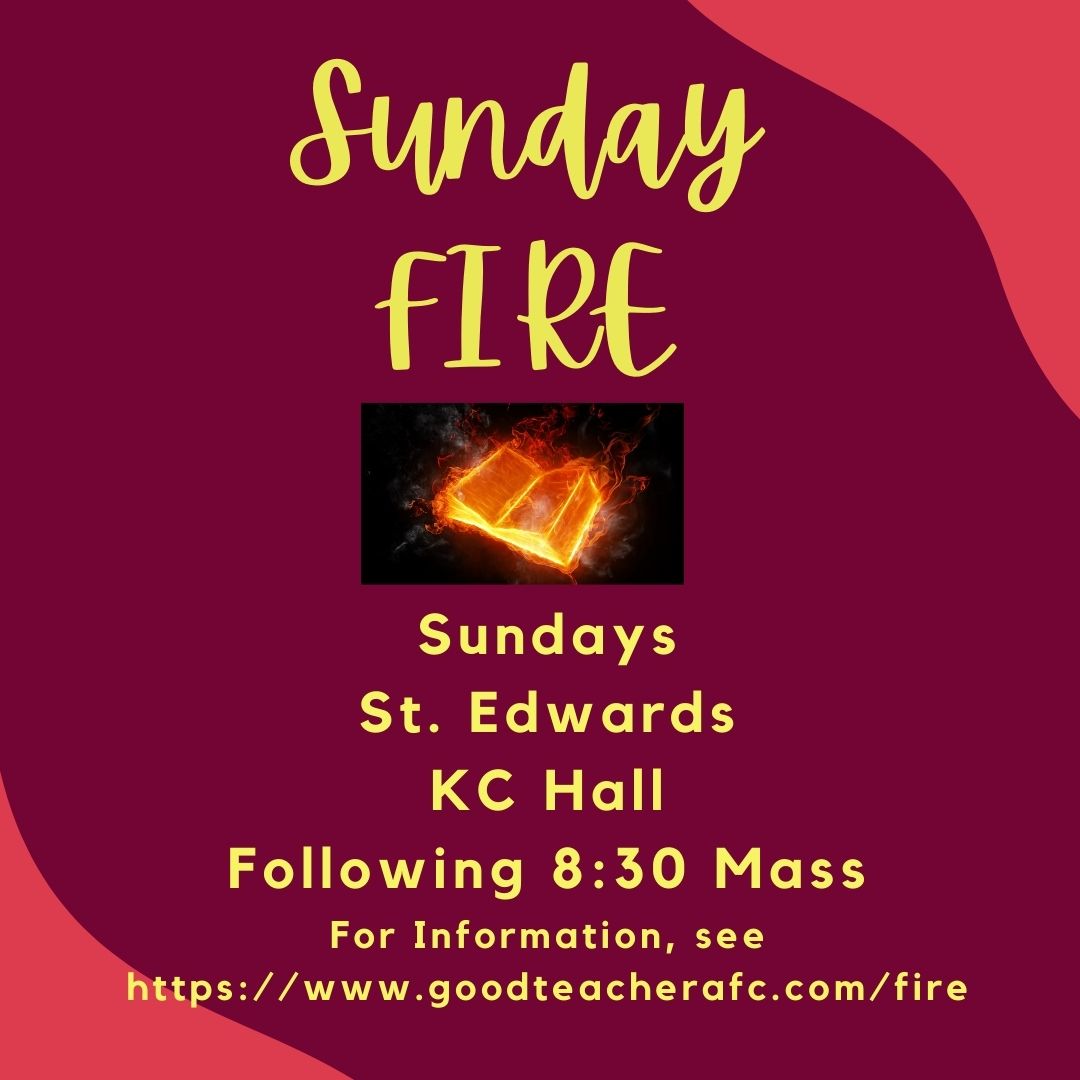 ---
Our Sunday FIRE for January 23, 2022 will be the video is "The Search - Why a God?" on FORMED.org (https://watch.formed.org/the-search-1/season:1/videos/thesearch-ep3). From the description of the video:
Today we seem to think we've moved beyond the idea of God, but this secular view of life is a very new and unusual idea to humanity. All through human history man has looked to something outside himself for the answers to life. Why have we given up on God? Do we think science has disproven Him? Do we think society is better off without him? We talk with astrophysicists, chemists, Harvard professors, and more to make the case that it's not only reasonable to believe in God, it's essential if you want to have a truly amazing life. Our souls seek their creator, and we'll never be truly happy unless we seek Him out. As St. Augustine famously said, "You have made us for Yourself O Lord, and our hearts are restless. until they rest in Thee."
.
If you are unable to participate in the Sunday FIRE either because of health or work, we will link the topics and videos below. For more information, see the Sunday FIRE page.
You will need a Formed.org account, and we have a purchased a parish subscription so you can create a free account. Click on the link, selected "Sign Up", and with popup, select "Sign up as Parishioner", and search for Minneota's zip code (56264) and select "Good Teacher AFC". Enter your name and email, and watch your email. There are free apps for Formed.com, too, and you can find them by searching for them in the App Store or Google Play.