Capital Campaign and Management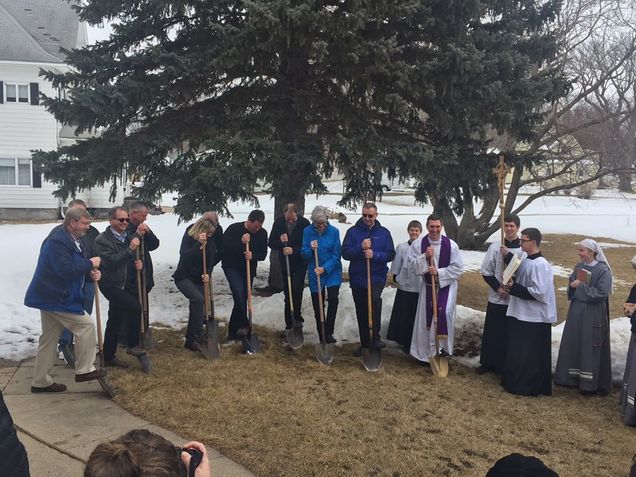 St. Eloi Building Project

​Visit: St. Eloi Building Project Facebook Page


St. Eloi Construction Updates
4-2020 New Narthex flooring installed in the entrance of the church.

3-15-2020 BLESSING ON ST ELOI'S new addition and elevator at St. Eloi.

3-2020 Painting and remodel of St. Eloi church basement and kitchen.

6-6-2019 St. Eloi Church air conditioning has been installed is now working!

3-24-2019 The New St. Eloi Restrooms in the church basement are ready for use.

5-20-18 Our project has begun. On or about Thursday of this week, a work crew has started removing the stage area in the church basement (and putting up dust containment structures). Exterior dirt work won't begin until after Memorial Day. The next few months will involve construction inconveniences (mostly involving parking and some degree of basement use). Please be patient and enjoy the satisfaction of knowing what a great transformation this will be!

Financial Commitment Details
A HUGE THANK YOU TO ALL WHO HAVE SUPPORTED THIS PROJECT IN ANY WAY! Please keep doing so.

NOTE: It is vital that everyone who has made a commitment to the project make payments on their commitments, as every dollar is essential for the completion of our project. New commitments will also be greatly appreciated!
All payments and commitments can be mailed to:
St. Eloi Project Fund, PO Box 83, Ghent, MN 56239.

All donations to the St. Eloi Catholic Church building project are being deposited into a separate account at the bank. These funds are not being mingled with week to week donations, but are kept separate to maintain use of your contribution as intended.

In order to facilitate this, all pledge payments should be made payable to "St. Eloi Church Project Fund."
They should either be put in the collection basket very clearly marked as being for the St. Eloi Building Project, or they can be mailed to address above. Several self-addressed envelopes are available in the back of church for this purpose.