Sunday FIRE (Families Involved in Religious Education)
Thanks for a great year!! We will resume again in the Fall of 2023!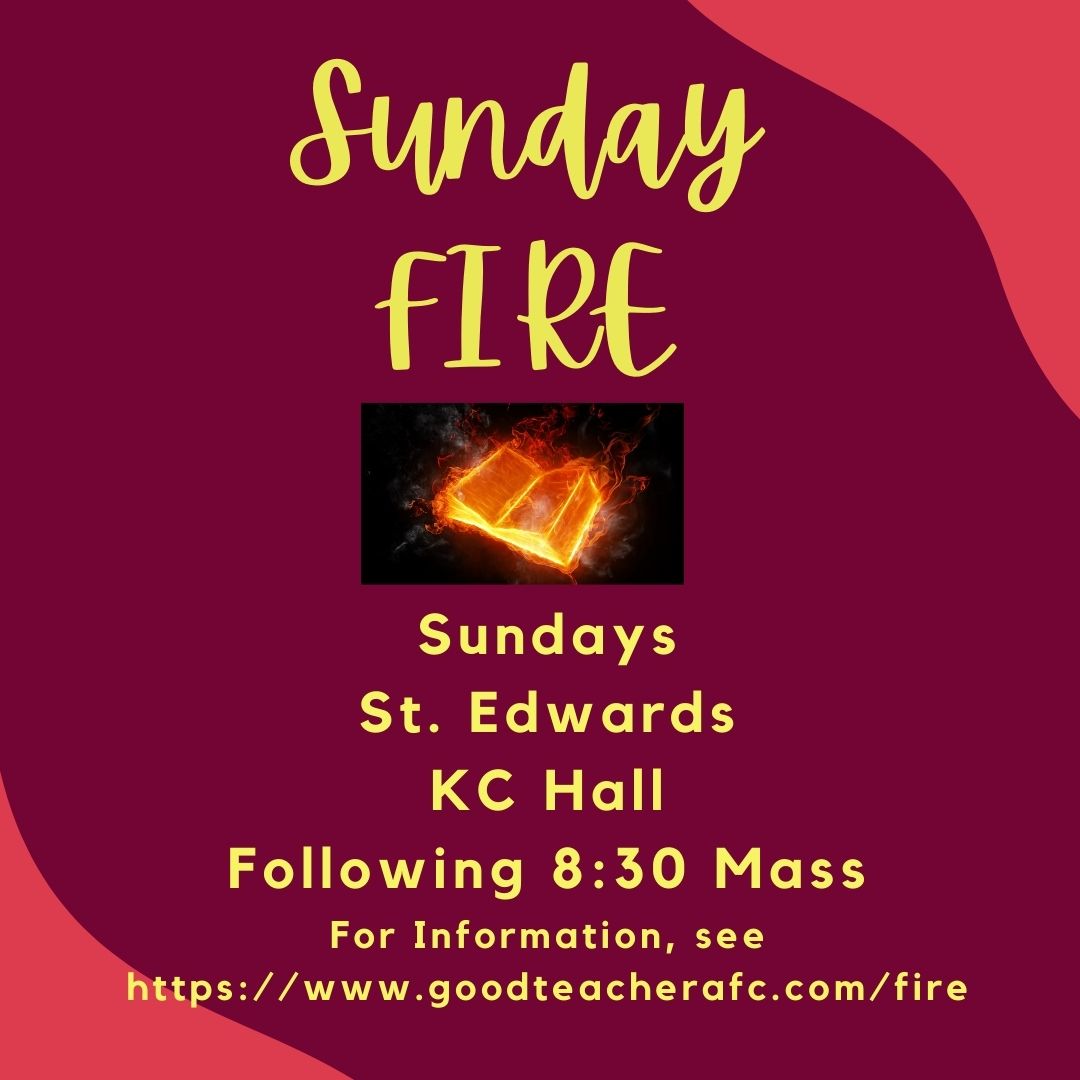 HOW TO SIGN UP FOR FORMED.ORG ACCOUNT
1) Click here 2) Select "Sign Up" 3) Select "Sign up as Parishioner" 4) Enter Zip code "56264" 5) Select "Good Teacher AFC" and click "NEXT". 6) Enter your name and email and click "SIGN UP" 7) Come back to this page and click on the link below that you would like to watch & enjoy your subscription!
Sunday FIRE will begin Fall 2023!
We will have all new topics with but with the same format...food, fellowship & adult faith formation!
We will be using various programs found on Formed.org. If you are unable to participate in Sunday FIRE either because of health or work, we have linked the topics and videos below. There are free apps for Formed.org, too, and you can find them by searching for them in the App Store or Google Play.
You will need a Formed.org account, and we have a purchased a parish subscription so you can sign up for free.
These are the topics we covered in 2022-23 - we will leave them here until we start our new season in case you want to watch them.