Sunday FIRE (Families Involved in Religious Education)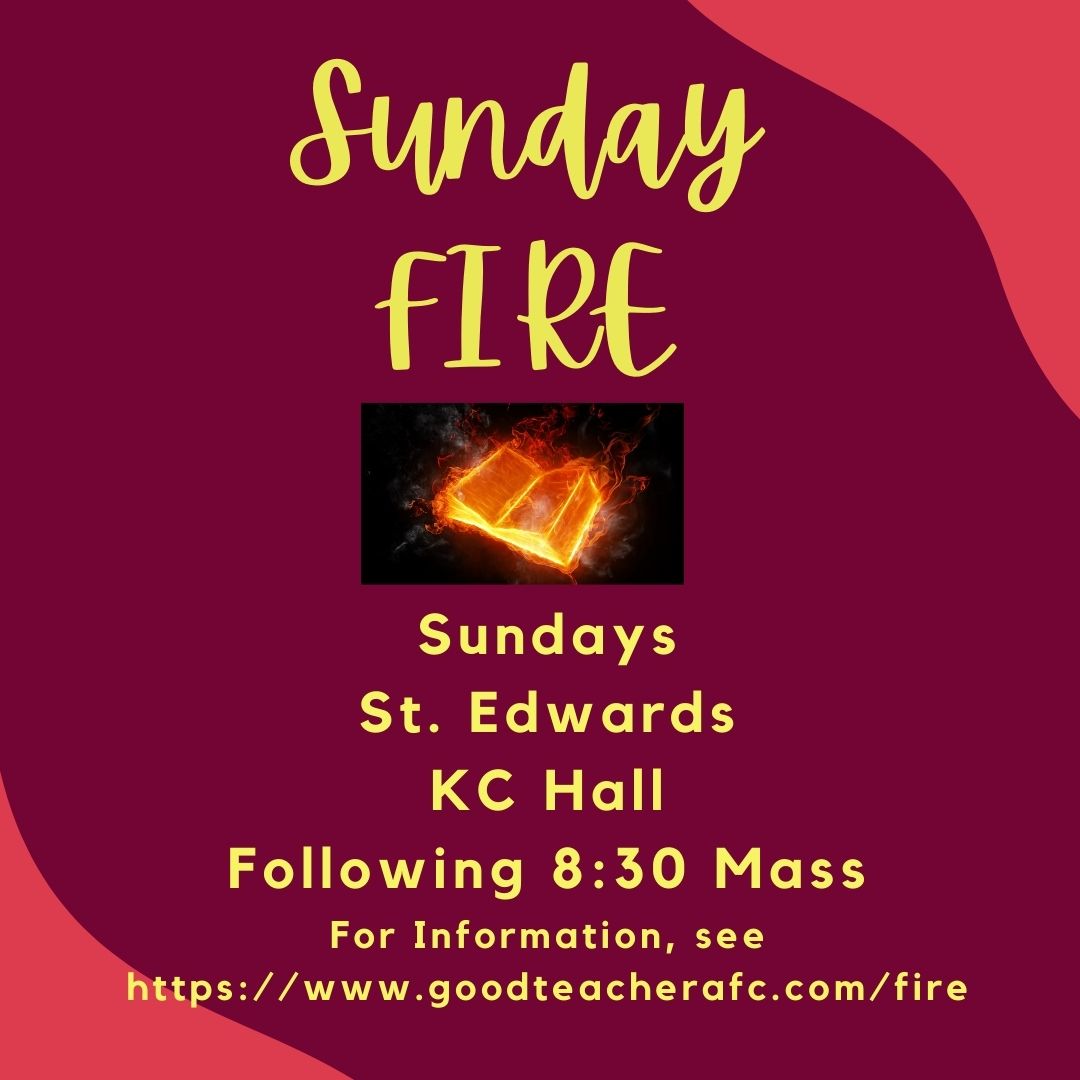 Starting October 3, we will be offering opportunities for faith formation following the Sunday 8:30 am Mass at St. Edward's.
On the first Sunday of each month, in the Knight's Hall, we will have a Catechesis of the Good Shepherd session for adults, and the other Sundays, the adults will have an opportunity to grow through videos and discussions on aspects of the faith.
Everyone who wants to come is welcome to the 1-hour sessions, have faith-filled conversations, and keep Sundays holy by growing in your faith.
We will be using various programs found on Formed.org. If you are unable to participate in Sunday FIRE either because of health or work, we have linked the topics and videos below. There are free apps for Formed.org, too, and you can find them by searching for them in the App Store or Google Play.
You will need a Formed.org account, and we have a purchased a parish subscription so you can create a free account.
HOW TO SIGN UP FOR FORMED.ORG ACCOUNT
1) Click here 2) Select "Sign Up" 3) Select "Sign up as Parishioner" 4) Enter Zip code "56264" 5) Select "Good Teacher AFC" and click "NEXT". 6) Enter your name and email and click "SIGN UP" 7) Come back to this page and click on the link below that you would like to watch & enjoy your subscription!

"The Search" - Episode 1 Teaser
We will create a News Article for the weekend giving the topic and any links to Formed or Zoom and information for those unable to attend.
The following is our Adult class schedule, subject to change.